Bonny offers a 30 day money-back guarantee on all full price Bonny 2.0 products. The 30 days applies from when the order is delivered. Bonny original formula products, tablespoons, and related accessories are final sale. Discounted products, including subscriptions, are also final sale.
First Let's Troubleshoot
Please reach out to us if you need help with our fiber product. Sometimes it's as simple as sending a video to demonstrate how best to combine our fiber product with liquid or starting with half a fiber serving to let the body adjust to fiber. Daily usage is the key to the best results. Let's chat. Send us an email at
bonny@trybonny.com.
It's Me, Not You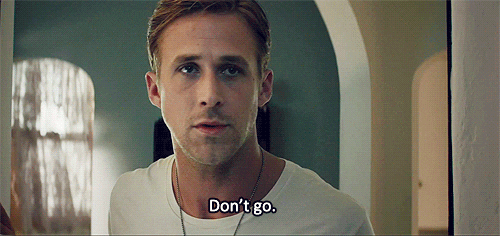 Via media.giphy.com
If after troubleshooting, you decided you still want to break up with Bonny, return the product (opened or not) to us. All returns must be requested within 30 days of stated online delivery.
Please email us at themanager@trybonny.com to have your return pre-approved. If you send the product back without notifying us of the incoming shipment, we can't faciilate the return. 
This guarantee applies to one (1) tin of Bonny only. If you order two tins and aren't happy with the order, the guarantee only applies to the first tin. Refund applies only to the cost of the product, not to shipping and handling. 
We are start-up company and unable to cover the cost of shipping back to Bonny. For example, if you order one Bonny tin for $34.00 plus shipping of $5.99 the refund will be $34.00 once the return is received by us. This example excludes state taxes where applicable which would be refunded to the state.
A product must be returned and received by Bonny in order for a refund to be processed. Bonny is not responsible for lost returns. Returns must be received to Bonny within 14 days of notifing us that you would like to return the product. 
Final Sale Items and Services
The following is not eligible for a refund: Bonny original formula products, tablespoons, whisks and related accessorries. Discounted products, including subscriptions, are also final sale. Order shipping and handling where applicable is not eligible for a refund as well.
Refund Processing Time
After we receive the item and it is processed, refunds take 5 to 10 business days to post to the payment method used in the order. Any and all shipping costs are non-refundable.
Shipment Damaged in Transit
We utilize third party carriers FedEx and USPS to deliver our packages. Sometimes sadly they don't get it right. To be eligible for a reshipment on your damaged or incorrect item, email us within 7 days of receiving your fiber order at themanager@trybonny.com to make us aware of the damage/error along with a picture of the damage. We will ship out a replacement, if available. If a replacement is not in stock, we can refund the full purchase price of your item. 
Note our packaging is infintely recyclable metal and while we work to provide enough support there may be a chance of a small dent in transit. As long as the product inside is not compromised, small dents are not eligible for a refund. Send us a picture and we will look into it.
Mulitple Refunds & Our Least Favorite F-Word: Fraud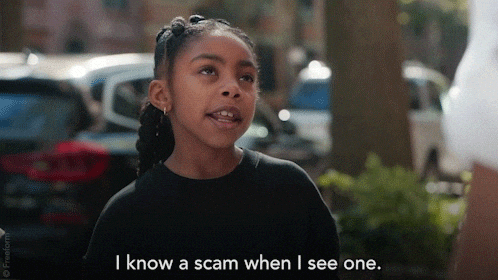 Everything's Trash / Via media.giphy.com
Unfornately we have had individuals take advantage of our returns policy in the past and have had to update it to what you read above. We limit all return to one (1) tin of Bonny per customer/household.  
Again to prevent fraud, we have has the right to refuse a return/refund if the customer has taken advantage of the policy previously. For example, if a customer has returned one product, then decides to initiate another return. 
Bonny has the right to refuse any returns or refunds that seem suspicious above and beyond what is referenced above. 
We also reserve the right to add a 20% restocking fee to orders where the error was that of the customer. 
We have these policies in place in order to keep our prices low and avoid additional price increases due to fraud.
Wait, I Want a Different Flavor
There are small windows to adjust orders but it needs to be communicated right away. Our warehouse team is quick and may have already picked and packed your order. If we can switch out the flavor, we will try. Email us at themanager@trybonny.com to adjust your order.
If we do change your order, the shipment is no longer eligble for a refund or return.
Where's My Fiber?
As mentioned above, we use FedEx and USPS to deliver our packages and sometimes they get things wrong. In this situation, contact the carrier with your tracking number and they will be able to help you find your order.
All orders marked as "Delivered" with valid tracking information cannot be refunded if the customer cannot locate the item. The customer will need to contact the shipping carrier directly on where the package was left.
Any orders delivered to the wrong address due to a customer error are non-refundable.
Any packages returned to us by the designated carrier because the customer was not available to receive the package or due to incorrect shipping information may be subject to additional shipping costs to reship.